How to sell on Facebook for FREE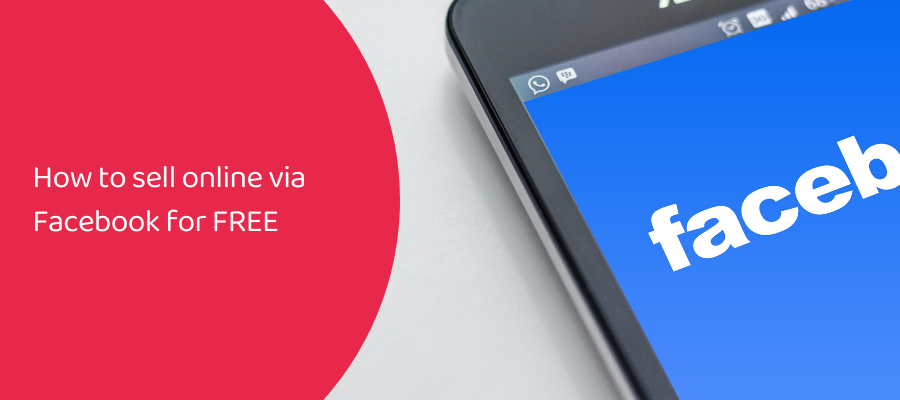 Want to know how to sell on Facebook for free however not sure what the difference is between creating a Facebook shop and using the Facebook marketplace? This blog will explain their differences and even show you two methods for setting up a Facebook shop to get selling online as quickly as possible.
Facebook Marketplace
This is Facebook's version of similar platforms such as eBay and Etsy where it shows what people near you are wanting to sell. However you cannot simply checkout (buy or sell items). Just simply find the products (or list them) and get in touch with the owner to arrange payment or negotiate the price. There is no payment processor supported. No shopping cart, no tax calculation, pretty much nothing that you would expect to see as a seller, or in comparison to ecommerce providers.
Essentially the Marketplace is aimed at regular Facebook users, not business owners.
However if you are not a business owner and simply want to sell a few items... as long as you already have a Facebook account it is as simple as heading to the Facebook marketplace tab and creating a listing.
Facebook shop
On the flip side you have the Facebook store or Facebook shop as some will call it. This will give you a much broader range of features and the much-needed functionality for business owners.
If you want to sell via Facebook, the very first thing you will need is a Facebook Page.
After creating the page there are two options when it comes to creating a Facebook shop or store that you will have to consider.
Option 1:
Use Facebook's platform to create your Facebook Store and list products. This is a more basic way of selling.
Option 2:
Use an ecommerce website builder to create an online store, then link your products to your Facebook Store page. For example, setting up an Obodo store that Facebook users will be redirected to when trying to checkout after finding your product on Facebook.
However, ecommerce website builders aren't necessarily free and can be costly which is off-putting for start-up companies not knowing if you truly want to invest just yet. This is where Obodo could be a solution for you.
Obodo is free to set up and will provide you with an online store where you can sell locally to your customers.
We strongly recommend option two. Not only in the hope that you will choose Obodo but because this will allow customers to find your products both through Facebook and Google search pages. In essence, you have a greater chance of reaching your audience.
Option one has limited ecommerce functionality compared to these external specialized website builders such as Obodo. Additionally Facebook stores will only allow you to sell physical products. If your business is service orientated, you may want to direct your customers to an external site so that they can easily access more information about your business and services provided. You can learn more about Obodo by clicking here.
Setting up message to buy
However, if you haven't been persuaded by the above points and just want to sell via Facebook quickly then here is how to set up your Facebook page so it allows you to add products.
Head to your Business page's settings. Then navigate to templates and tabs from the column on the left-hand side. Click 'add tab', then select the shop option.
Finally select the 'message to buy' option and finish off with adding a picture price and description of your product. It's that simple

Setting up 'Checkout on another website'
To set up your Facebook shop so that customers check out on your website you will have to follow the first steps mentioned previously to allow you to add products onto your page.
This is done by heading to your Business page's settings. Then navigate to templates and tabs from the column on the left-hand side. Click 'add tab', then select the shop option.
Select checkout on another website and simply enter the URL you would like customers to be directed to. This will then create a button on each of your products listed.
Advantages to selling on Facebook:
Platform size and sharing tools
The biggest advantage of Facebook is selling on a platform that already attracts an average of 1.74 billion active users. You just have to figure out how to get their attention and target your specific audience. This is made easier by the Facebook ad center where you can reach out to customers that may be interested in your products.
Even if you don't want to spend money on ads then you have free powerful tools such as liking sharing and commenting on your products. It's definitely good to be aware of all the opportunities Facebook offers in getting your products shown.
Disadvantages to selling on Facebook
Facebook Stores cannot process payments automatically
Customers can only checkout through Facebook if you are within the US. For all other countries you will have to use an external payment gateway. For example, direct them to PayPal. This checkout flow is not ideal.
This leads to additional issues when you have customers wanting to order at 3 am. Will you be available to create and send an individual payment link? By the morning they could have checked out already with amazon or another competitor.
Linking your Facebook with an external shop such as Obodo will allow your customers to check out no matter what time of day using Stripe, a secure payment method build right into your Obodo shop.
Stock control
Another issue with a Facebook store is not having an automated store stock control system. For example If overnight you get 10 order requests come through, and you only have 5 in stock then that will provide a bad customer experience for the others and potential loss in future purchases. With Obodo, you can specify how much stock is available, allowing orders to be placed only when you have enough stock available to fill them.
Hopefully you've found this blog useful and it has given you knowledge on how to set up a Facebook store or marketplace as well as providing some points to consider whether this would be the right platform for you and your business.
---
---