Benefits of card and digital wallet payment options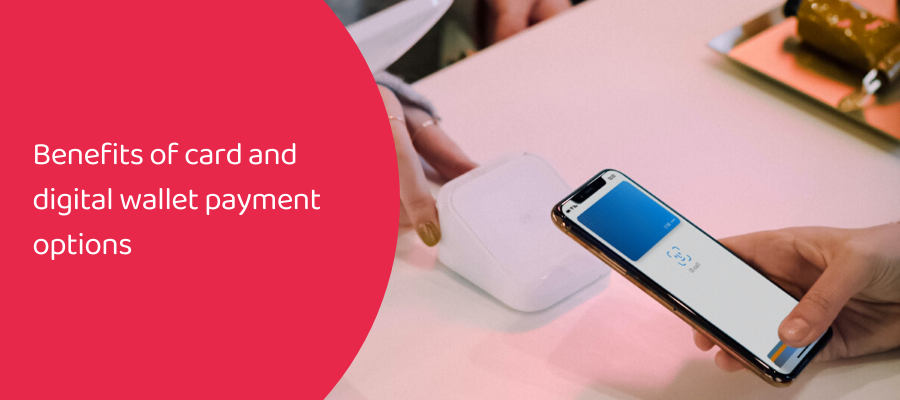 Traditionally when paying for items online you only had limited options, even just a few years ago. Technology has leaped forward, particularly within the online payments industry. Over the last few years, new companies have popped up releasing new ways to pay for your items online that are simply more convenient for customers.
Improving the payments process for online retailers, such as yourself, has many benefits and the more they are improved over time, the better your checkout experience will be. We're going to be covering what the difference is between card payments and digital wallet payments and what the benefits are for each.
A brief history of online payments
Card payments and digital wallet payments are both easy ways for customers to pay online for their items, to put it simply. Whilst card payments online have been around since the 90's, digital wallets were also around in the 90's but weren't as popular.
They were introduced when Coca-Cola launched a few vending machines in Helsinki that let customers purchase via a text message. And although this is very different from modern day digital wallet payments, this is believed to be the origin.
In 2011 Google became the first major company to launch a mobile wallet where people could pay, earn loyalty points and redeem coupons. In 2012 we saw Apple's Passbook used for boarding passes and tickets and then two years later Apple Pay was launched. From then more and more companies worked on digital wallet technology and today we have a vast range of options to choose from.
What's the difference between card and digital wallet payments?
Card payments
Card payments, as you probably know, are where you enter either your debit or credit card information at checkout including your long card number, sort code and expiry date. This is what is used to charge your account but if you don't have this information saved to your device it can be time consuming and inconvenient to enter the information every time you make a purchase online.
Digital Wallet payments
Digital Wallet payments improve on this and not just by saving your information to your device. Technologies like Apple Pay store all your card information for you for more than one card if necessary, and you simply choose the Apple Pay (or Android Pay in some cases) option at checkout and choose the card you'd like to use. These technologies do require some level of authentication when checking out i.e. a thumbprint or Face ID to verify the purchase. But all in all, digital wallets make paying online easier, faster and more convenient than ever before.
What's the benefit of having both on my online shop?
Some online payment gateways offer both card and digital wallet solutions. The main benefit of having multiple options on your online shop is that you're giving your customers choice when checking out. Some may be more comfortable with one payment method over another so giving them options will help with your conversion rate. By having multiple options you're improving your customers' experience when shopping online.
Digital Wallet solutions are mobile friendly which is another benefit. Most online shopping happens on a mobile or tablet device rather than desktop these days, so it's important that your checkout has this in mind.
Both in a single solution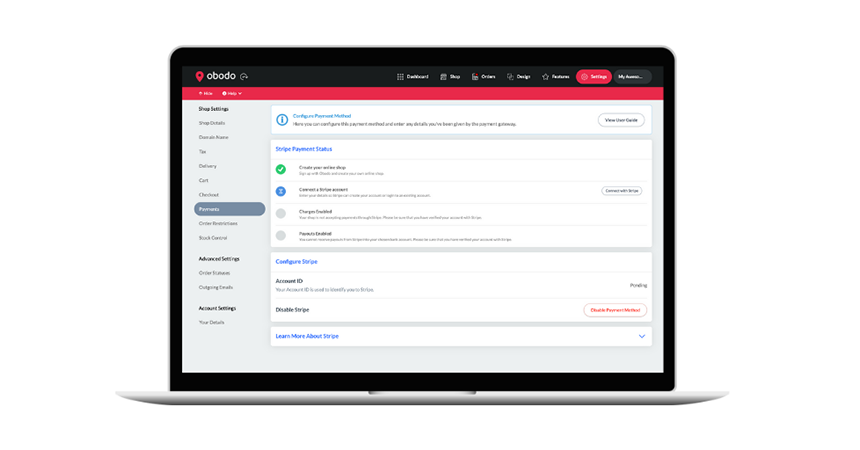 So how can you get both card and digital wallet payment options on your shop's checkout? There's a simple solution which with an Obodo shop is easy to install in just a few clicks.
Stripe is an all in one solution for online businesses that offers both card and digital wallet payment options at checkout. You'll also be able to manage customers, orders, refunds and returns from your Stripe account dashboard making it one of the most flexible platforms available.
You can stay in control of your money whilst giving your customers the best of both worlds.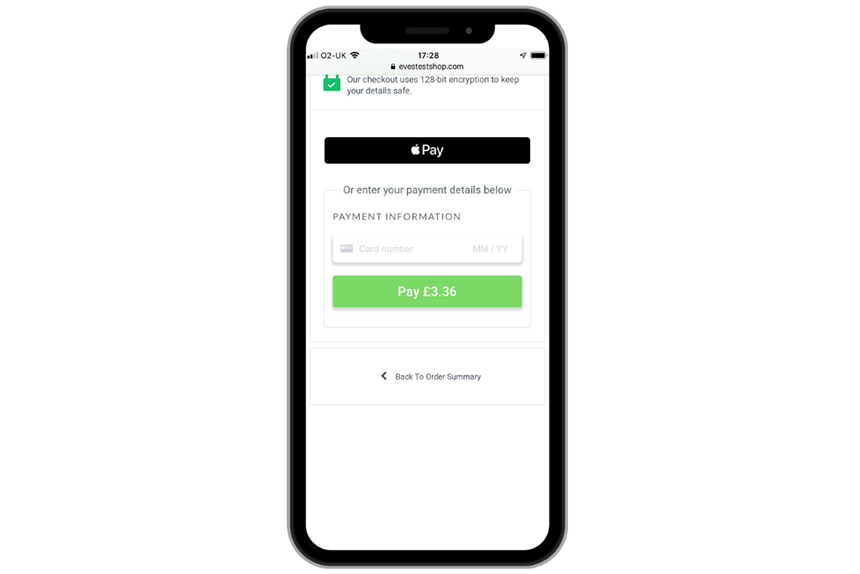 We're so excited to have you join the Obodo family! For in-depth guides and links to our ticketed support team, visit https://help.obodo.shop/support/home.
---
---